Reputation of integrity and trust
A Reputation of Integrity and Trust Since 1959
Alpha International
Member of ALFA International, one of the world's strongest legal networks.
Equipped with resources
Equipped with resources to manage large-scale litigation
For more than sixty years, Butt Thornton & Baehr PC has been known as a law firm of quality and integrity. We are proud of the position of trust and respect the firm has earned in New Mexico's business, legal and governmental communities. Our commitment is to continue to meet the high standards that have earned us that reputation into the twenty-first century.
A RESPECTED REPUTATION IN THE LEGAL COMMUNITY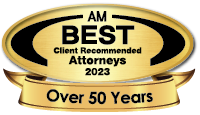 Our Firm represents individuals, professionals, and businesses in matters involving the ever-developing world of cannabis law. We assist in licensing matters relative to production, manufacturing,…
I defend professionals, business owners, and entities from large to small in a variety of areas of law. My practice generally encompasses the areas of professional malpractice, catastrophic personal injury & wrongful death, trucking & transportation, regulatory & licensure matters, and cannabis law. I'm a native New Mexican, born and raised in Rio Rancho, New Mexico. I attended the University of New Mexico for both my undergraduate and law degree. While attending the UNM School of Law, I served on the New Mexico Law Review as a Professional Articles Editor, published an article in the New Mexico Law Review, and was awarded both Clinical Honors and the Dean's Award for Significant Contribution to the Law School Community. Upon completing law school, I served as an Assistant Attorney General in Santa Fe, New Mexico, where I was general counsel to various governmental entities. After a term with the Attorney General's Office, I dove into the court room practicing criminal defense at the Law Offices of the Public Defender, where I represented clients from arraignment through trial. Away from the office, I'm drawn to spending time outdoors, and usually on a bike. I also enjoy camping in northern New Mexico and throughout Colorado, watching the sun rise, and rooting for the New York Yankees. I'm a husband and the father of two wonderful children. Publications State v. Mendez: Restoring the Admissibility of Statements Made for the Purposes of Medical Diagnosis or Treatment in the Context of Child Sexual Abuse, 42 N.M. L. Rev. 559 (2013)