Reputation of integrity and trust
A Reputation of Integrity and Trust Since 1959
Alpha International
Member of ALFA International, one of the world's strongest legal networks.
Equipped with resources
Equipped with resources to manage large-scale litigation
For more than sixty years, Butt Thornton & Baehr PC has been known as a law firm of quality and integrity. We are proud of the position of trust and respect the firm has earned in New Mexico's business, legal and governmental communities. Our commitment is to continue to meet the high standards that have earned us that reputation into the twenty-first century.
A RESPECTED REPUTATION IN THE LEGAL COMMUNITY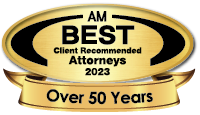 Our lawyers represent clients in a full range of business transactions, entity formations and disputes. They assist clients in the formation of corporations, partnerships and…
I graduated from New Mexico State University in my hometown of Las Cruces.  After obtaining a master's degree in London, I began my legal career with a clerkship at a civil defense firm in El Paso, Texas.  It was through this experience that I decided to attend the University of New Mexico School of Law.  While in law school, I was an editor on the New Mexico Law Review and taught civic education to area high school students through the Mashall-Brennan Constitutional Literacy Project.  At graduation I received clinical honors for my work at the Natural Resources and Environmental Law Clinic.  After graduation, I fulfilled a term as a judicial law clerk to Judge Katherine A. Wray at the New Mexico Court of Appeals.  My appellate clerkship gave me a broad perspective on the litigation process and prepared me for my role at Butt Thornton and Baehr.  The breadth of my work history reflects a commitment to the people in the state of New Mexico, where I intend to remain and develop a practice that serves those in these borderlands.