Reputation of integrity and trust
A Reputation of Integrity and Trust Since 1959
Alpha International
Member of ALFA International, one of the world's strongest legal networks.
Equipped with resources
Equipped with resources to manage large-scale litigation
For more than sixty years, Butt Thornton & Baehr PC has been known as a law firm of quality and integrity. We are proud of the position of trust and respect the firm has earned in New Mexico's business, legal and governmental communities. Our commitment is to continue to meet the high standards that have earned us that reputation into the twenty-first century.
A RESPECTED REPUTATION IN THE LEGAL COMMUNITY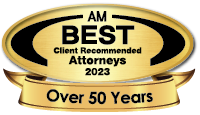 Our lawyers work with clients in developing their estate plans. This includes the preparation of Wills, Trusts, Powers of Attorney and Advance Health Care Directives….