Reputation of integrity and trust
A Reputation of Integrity and Trust Since 1959
Alpha International
Member of ALFA International, one of the world's strongest legal networks.
Equipped with resources
Equipped with resources to manage large-scale litigation
For more than sixty years, Butt Thornton & Baehr PC has been known as a law firm of quality and integrity. We are proud of the position of trust and respect the firm has earned in New Mexico's business, legal and governmental communities. Our commitment is to continue to meet the high standards that have earned us that reputation into the twenty-first century.
A RESPECTED REPUTATION IN THE LEGAL COMMUNITY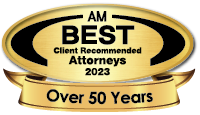 At Butt Thornton & Baehr PC, we are experienced in representing clients in complex litigation matters including mass torts, multi-party product liability cases, MDL cases…
Nicholas is a native New Mexican and attended the University of New Mexico for both undergraduate and law school.  He received a B.A. in History and Political Science.  In law school, he completed an externship with Justice Petra Jimenez Maes of the New Mexico Supreme Court and an externship with the Honorable James O. Browning at the United States District Court for the District of New Mexico.  He served as the Managing Editor of the New Mexico Law Review, received the award for Outstanding Scholastic Achievement at the end of his law school term, and was honored with the "Si Se Puede" award by his classmates. In his free time, he enjoys hiking, running, golfing, and rooting for the Dallas Cowboys.